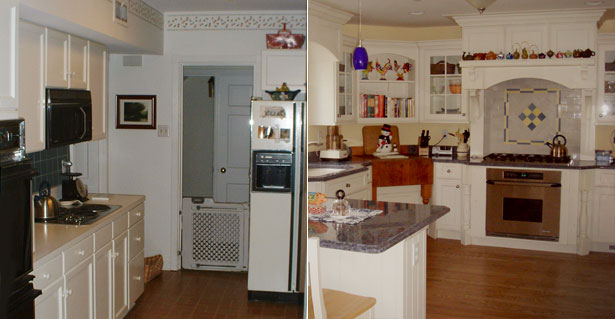 Remodels to Create Beauty & Charm in Ladue
These projects are for another return client of ours.
First Project: Porch Addition
Our first project for them was to design and build a screened-in porch for their home in Ladue. They are very pleased with and use the porch regularly.
Second Project: Kitchen, Laundry & Study Remodel
The porch work led them to calling us back to complete a design and build project which included an extensive kitchen remodel with new butler's pantry and attached laundry room. After starting the kitchen project, the client's requested that we convert an existing rear room of the home to a study with a vaulted ceiling. Some highlights of their project are the unique Woodharbor Custom Cabinetry and exotic Blue Bahia custom granite counter tops.
Third Project: Bathroom Remodels
The client's next contracted us for a design and build remodel of the master bath and 2nd floor guest bath.
The clients have since contracted us multiple times again for minor misc projects throughout the house.