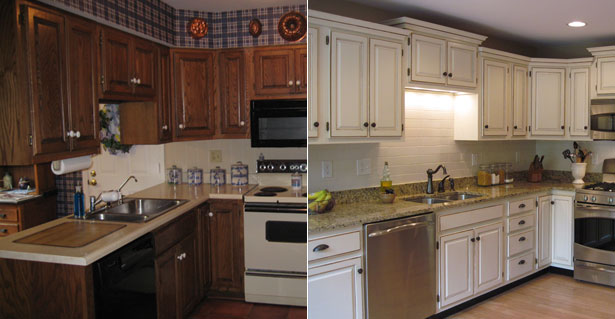 Three Projects to Create a High-End Look
These projects are for return clients of ours.
First Project: Kitchen Remodel
Their first project they contracted with us for was a design and build kitchen remodel. We were able to work with their existing cabinets to help with the projects budget. We completed the changes to the existing kitchen space in preparation. Then we had the few additional cabinets needed for the new kitchen layout made custom to match their existing cabinets, and added the crown moldings and trims, and had all the cabinets painted and custom glazed to look brand new, installed new appliances, granite counters, and a tile backsplash.
Second Project: Bath Remodel
They were very pleased and call us back shortly after to complete a design and build master bathroom remodel.
Third Project: Basement Remodel
A short time after, we completed our third design and build project when we remodeled their basement.